Problem: 
Findability is driving customer satisfaction. Members struggle to find blades, handles, and refills. Nearly 60% of users are searching for shave related products. 
Current shopping experience
No visible categories for selection. Categories are treated as filters for a "Shop all" experience. "New", "Special Bundles", and "Starter Sets" are not exclusive to one category. Selecting more than 1 category will append each consecutive category.​​​​​​​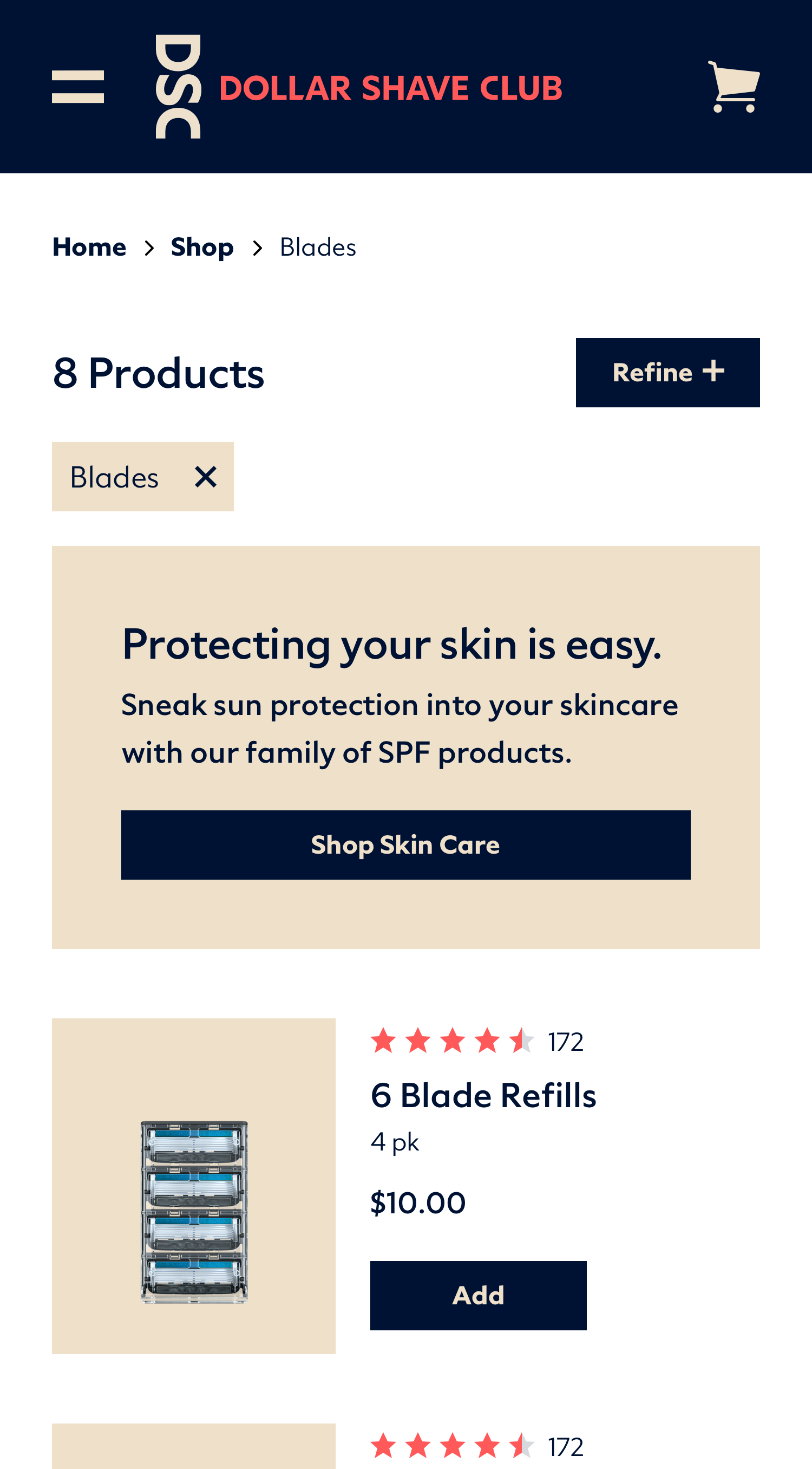 Offer three links that act to filter storefront by category. Has a possibly troubling user experience and should be a full feature. These could be buttons, but excess of buttons and selectables will be apparent. 

​​​​​​​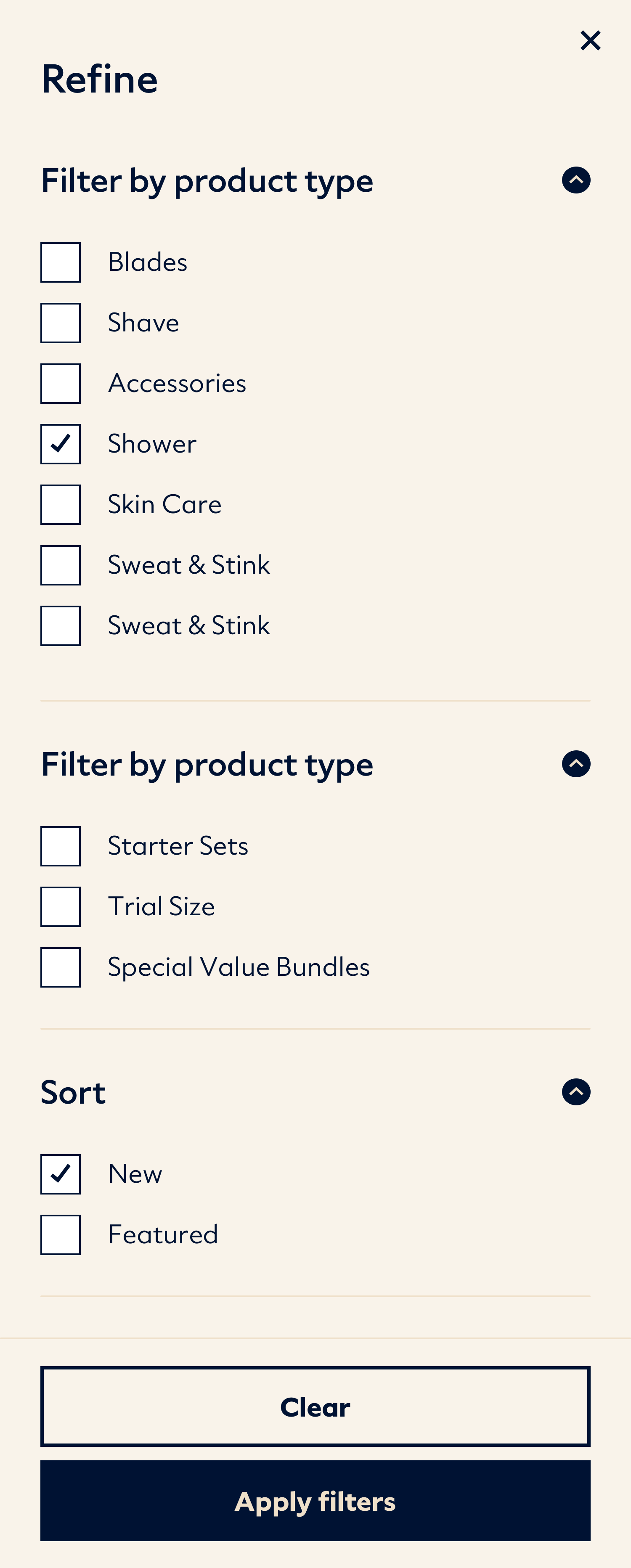 Recommended User Experience:
Improve navigation and findability by adding a visible category selection based on research. Our "Refine" feature becomes specialized by only housing filters and sorting for each page category. Helps narrow the focus of the user.